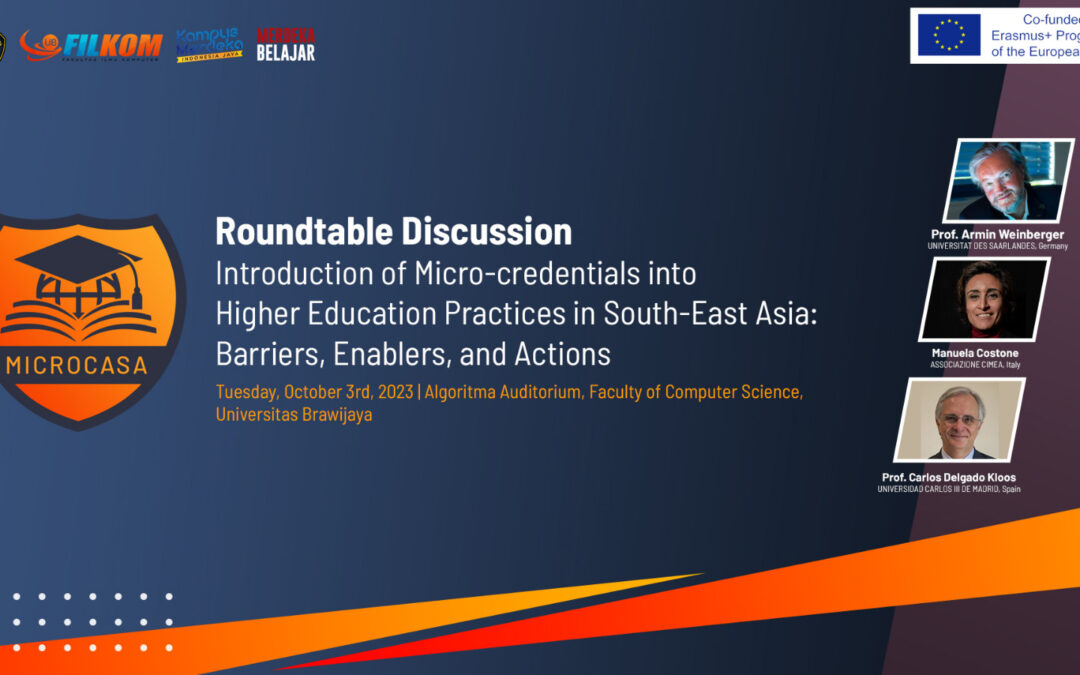 The event unites stakeholders for a roundtable on micro-credentials in the SEA region, featuring insights from Malaysia, Indonesia, and the Philippines. Experts discuss policy and collaboration for standardizing micro-credentials, covering the European Approach and...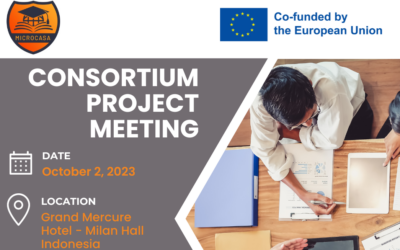 Consortium Project Meeting October 2nd, 2023 Malang, Jawa Timur, INDONESIA.Consortium members meet to review progress, discuss strategy, and assess project outreach. Conclusions will be compiled into a Consortium Meeting Report to guide future work package execution....

Dibiayai oleh Kesatuan Eropah. Walau bagaimanapun, pandangan dan pendapat yang dinyatakan adalah pandangan pengarang sahaja dan tidak semestinya mencerminkan pandangan Kesatuan Eropah atau Agensi Eksekutif Pendidikan dan Kebudayaan Eropah (EACEA). Kesatuan Eropah mahupun EACEA tidak boleh bertanggungjawab ke atas mereka.