The International Conference on Open and Distance eLearning (ICODeL 2023) is scheduled to take place on the 22nd and 23rd of August, 2023 (Philippine Standard Time). The conference will follow a hybrid format, combining online and face-to-face sessions. Plenary presentations and lectures will be given online, while some sessions will take place face-to-face at  University of the Philippines Open University (UPOU) headquarters in Los Baños, Laguna, Philippines. This event will serve as the «MICROCASA Philippines soft launch» with several activities related to the project, such as the signing of Memorandum of Understanding between the two Philippines universities and the presentation of the survey for the comparative study in WP1.
The main objective is to establish a platform where distance and e-learning specialists, practitioners and decision-makers can come together to create spaces and opportunities for the advancement of distance and e-learning.
Professor Carlos Delgado Kloos, from the Universidad Carlos III de Madrid (UC3M), will  be the speaker of the inaugural plenary session at ICODel. His presentation will revolve around the theme of «MOOCs to Micro-credentials.» Moreover, he will be the keynote speaker for the ICODeL Pre-Conference Workshop on 21st August 2023 (Philippine Standard Time), where he will provide valuable insights into the subject of «Linking Online Courses to the Micro-credentials Ecosystem.»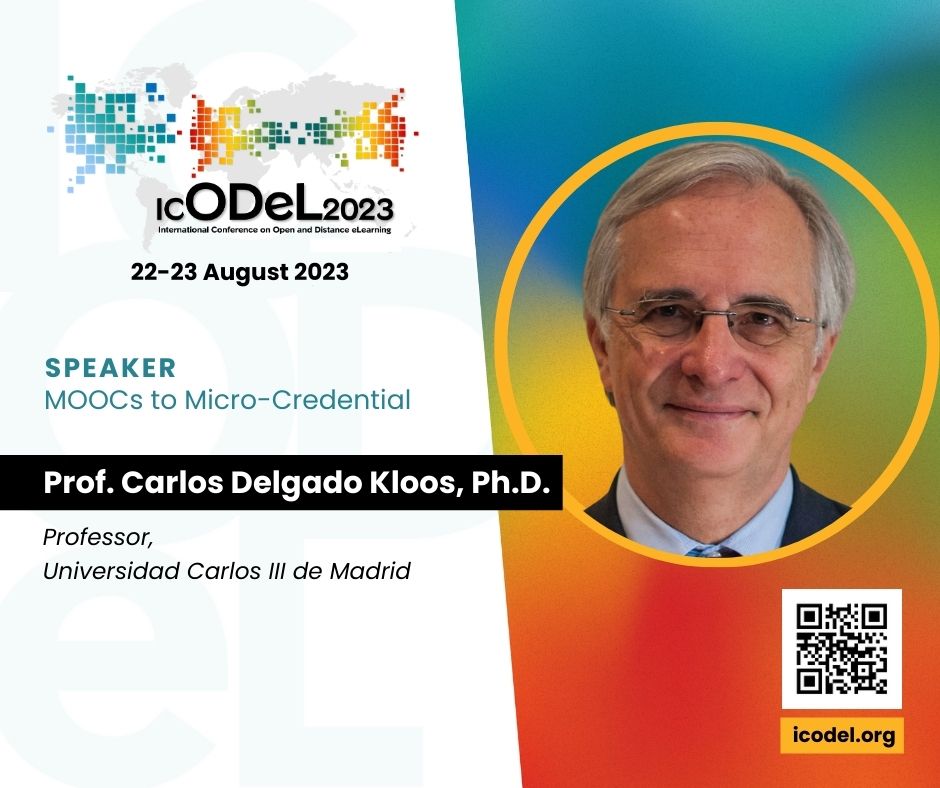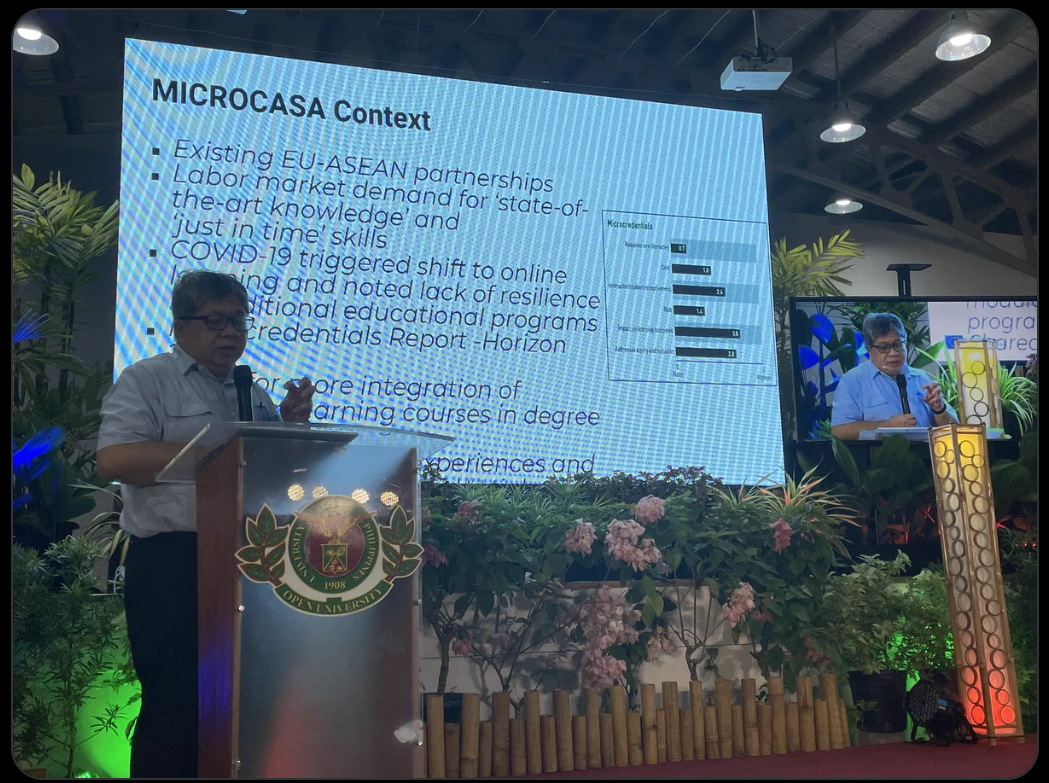 Professors Dennis B. Batangan and Peter A. Sy from Ateneo Manila University and University of Philippines Diliman, respectively, will be part of the «MICROCASA Philippines soft launch» and will have the opportunity to present MICROCASA during the event.